NISSAN LOCKSMITH BIRMINGHAM
Got a lock problem and need an experienced locksmith ?
Nissan
Car Key Replacement & Lockout

Services in Birmingham AL
Do you drive a Nissan, and your car key fob has suddenly stopped working? Did you accidentally leave your car keys in the ignition? Call our automobile locksmith to help you resolve your problem.
Got a lock problem and need an experienced locksmith to provide you with assistance?
Car Key
Fob Programming

for Nissan Models
Nissan is a reliable name in the market, whereas the parts associated with the vehicle are highly reliable. However, with the passage of time and rough usage, everything deteriorates over time. Do you drive a Nissan & your car key fob has suddenly stopped responding? Our automobile locksmith can identify the problem and provide the best solution for you. Car key fobs often stop working because of a dead battery or a non-working chipset. Either way, our locksmith can fix car key fobs easily.
We have the right tools & the best automobile locksmiths for the job.
Car Key Replacement for Nissan Vehicles
Have you accidentally broken a car key bit inside the ignition or the car door lock? Do you often misplace your car keys and more or less find yourself in need of a new one? What if your car keys have become old & worn out and may break off any day soon? Either way, you need a professional automobile locksmith to provide you with a reliable car key replacement service for Nissan. Let our expert locksmiths provide you with the perfect car key replacement service so you can always have a spare key on you.
Our locksmiths have a decade of experience in replacing keys for Nissan car models.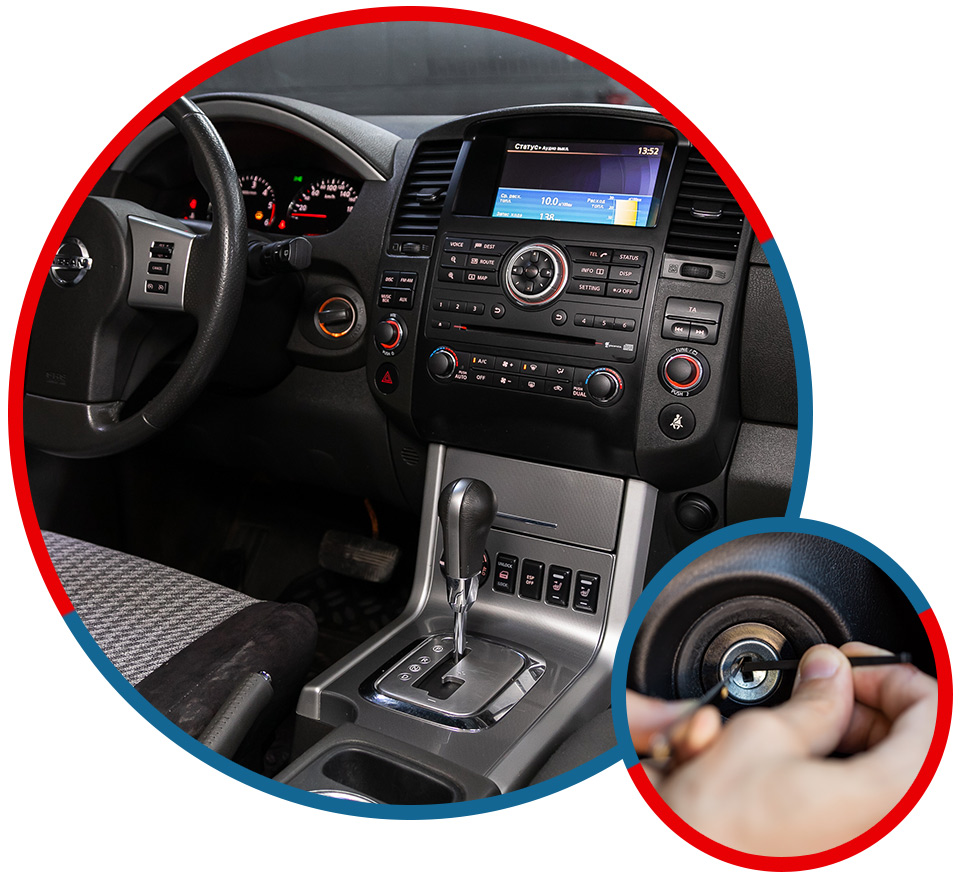 A Locksmith

in Whom You Can Trust
Nissan vehicles are expensive, and you certainly don't want an inexperienced locksmith working around with your vehicle locks now, do you? At AFA Locksmith, we have the best automobile locksmiths in the town of Birmingham. Our premium quality locksmiths have just about everything you need to resolve your car key & lock problems. All our locksmiths are certified and insured by the state to perform locksmithing. No matter where you're located, our expert locksmiths can come to your aid in no time.
Got a lock problem and need an experienced locksmith to provide you with assistance?
Ready to Assist Nissan Owners at Any Time of the Day
As a Nissan owner, you never know when you can fall into the troubles of dealing with a locked vehicle door. If you locked your car keys inside the vehicle or misplaced them during the late hours of the night, then let me assure you that AFA Locksmith can provide you with absolute assistance. Let our Nissan locksmith reach out to you in due time and fix your automobile locks then and there to get you back on the road.
Nissan locksmithing can be a challenging task, but not when you have someone from AFA Locksmith.