24/7 Locksmith Birmingham
The Best Commercial Locksmith
Service in Birmingham Alabama
Safety and security of prized possessions is a major concern especially when you are running a commercial business in Alabama. Are you concerned about the security of your workplace/commercial space? Do you want to make sure that the locks at your commercial workplace are in top-notch condition? How about you hire our commercial locksmith to perform a thorough analysis of the locks at your premises. At AFA Locksmith, we deliver not only quality workmanship but also the comfort of providing the best locksmith service in Birmingham Alabama. Searching for a reliable commercial locksmith?
Get Affordable Locksmith in Birmingham
to Bolster Up Your Workplace Security
If the price is your concern, then hire AFA Locksmith service in Birmingham Alabama now. We have market competitive price rates for all kinds of lock and key solutions. Our objective is to see our customers satisfied not only with our reliable locksmith services but also with the fact that we deliver the best locksmithing rates. It doesn't matter where you are located in Birmingham Alabama, as long as you are in need of a commercial locksmith, AFA Locksmith in Birmingham can come to your aid. We provide a variety of commercial locksmithing services right to your doorstep. Upgrade workplace security with premium locks and with us.
Experiencing an Office Lockout? Call our Commercial Locksmiths Now
One of the worst feelings you get is when you accidentally lock yourself outside your own office premises. And when that happens, the first thing that comes to your mind is to somehow break the door or get inside by breaking a window. But what if your office is in a commercial building or what if you don't wish to damage your doors and windows? What you need is a quick and responsive commercial locksmith to come to your aid. At AFA Locksmith, we provide all kinds of lockout services may it be residential, automobile based or commercial. Facing a lockout at the workplace? Call our experts now to assist you.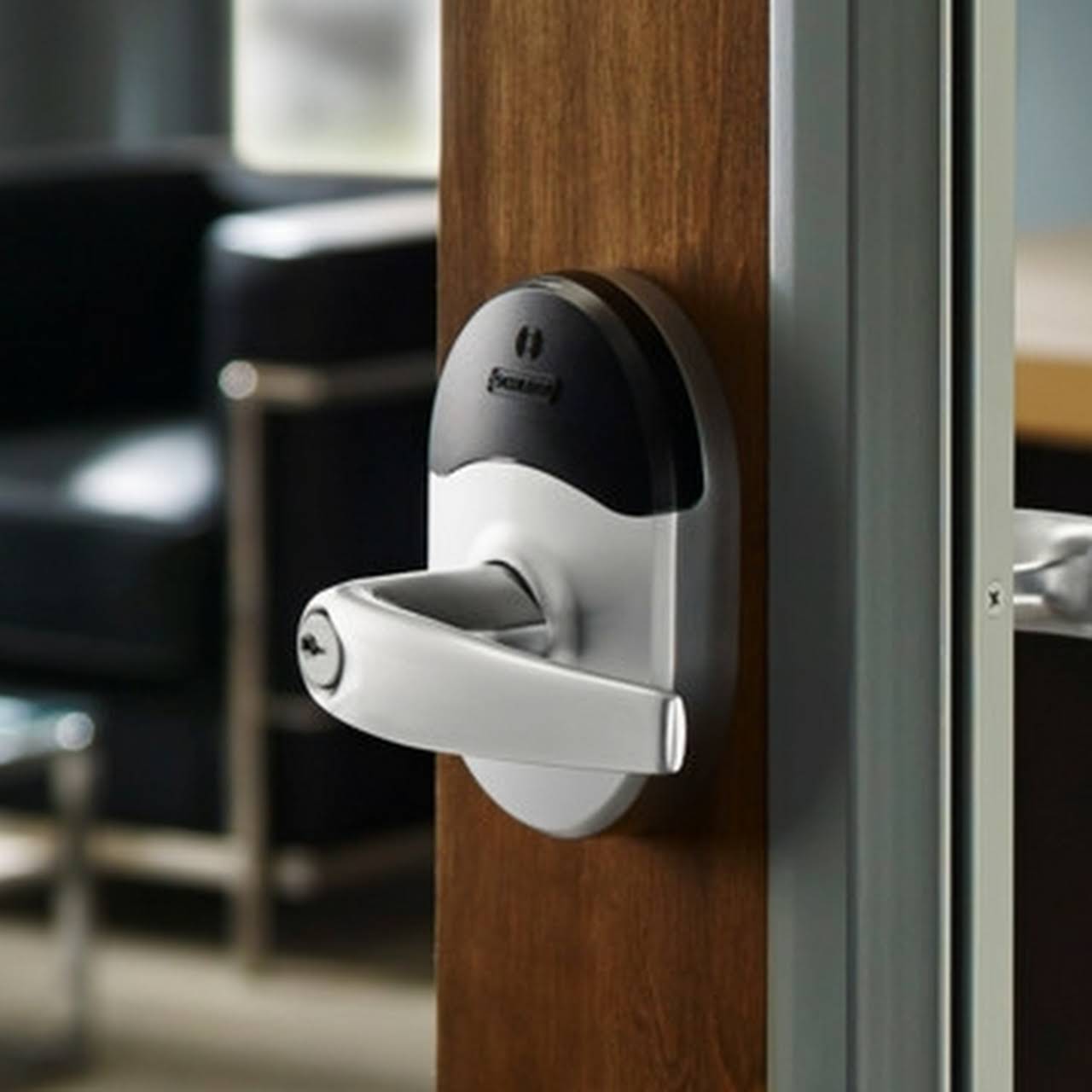 We Install, Replace and Repair All
Sorts of Office Locks
Security of your workplace is paramount and when it comes to official security, you don't want to risk it now, do you? Perhaps you fired some employees at the firm recently and now you're afraid of a possible break-in. In case, you're then you should call one of our commercial locksmiths now to help you with your lock problem. We provide a range of commercial locksmith services including lock replacement, lock rekeying, new lock installation, keyless integrations, access control system installations, etc. We also fix cabinet locks, drawer locks, safe locks, etc. As a commercial locksmith, our company can handle it all for you. Need a reliable & trustworthy locksmith to help you with your locks? Call us now.
Hire Commercial Locksmiths for
High-Security System Repairs
Do you not desire to implement the best security measures at your commercial workplace? Our locksmiths are not only limited to traditional locks but can also provide complete modern locksmithing repairs as well. We can repair and fix access control systems, install card lock systems, and perform a variety of other lock repairs easily without hassle. When you call our locksmith company in Birmingham Alabama, we will first survey your location and assess what kind of lock will work best for you. Then based on your premises requirements, we will make the best possible suggestions. Our rates are flexible and we bring quality workmanship to your doorstep. Need a reliable lock specialist?