Welcome to AFA Locksmith in
Birmingham Alabama
Are you searching for a reliable locksmith to help you unlock your home doors? Have you lost your keys to the front door of your commercial workplace? Has one of your vehicle doors jammed up or your car key transponder just stopped working? At such dire situations, the best option for your permanent & quick resolve is to hire the best locksmith in Birmingham Alabama. We, at AFA Locksmiths, are just the locksmiths you need. We believe that a city as big as Birmingham deserves a better class of locksmithing service and it's one of the reasons why we are here to serve you. We provide certified locksmiths from Shades Creek to Pinson Valley Parkway, from Lake Purdy to Locust Fork and all other Birmingham areas.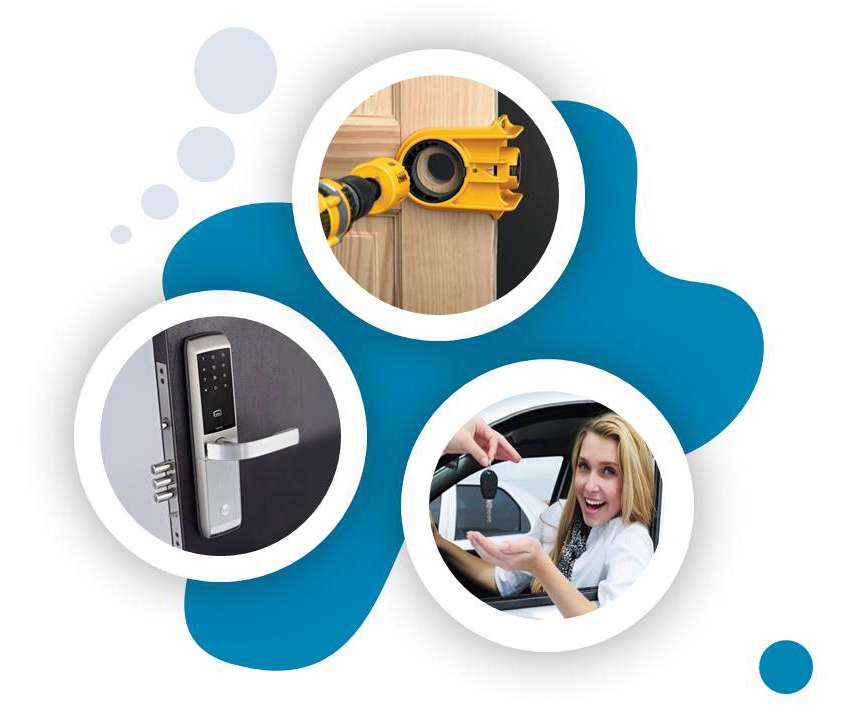 What Our Locksmiths in Birmingham Alabama Can Do For You?
Our fast action & quick to respond locksmiths are capable of providing you with a range of services.
Home door locks giving you a tough time or need new lock installation? Our residential locksmiths are here.
Jammed doors, stuck key bits, broken ignitions? Our automotive locksmiths can help you with all.

Need new commercial safe locks or want to upgrade your workplace security? Call our commercial locksmiths.
Why Choose AFA Locksmith Birmingham Alabama for your
Home, Office or Car Locks?
When it comes to locksmithing services, there's no place better than AFA Locksmith Birmingham Alabama to help you resolve your locksmithing problem. Our state certified locksmiths have the right tools and the best expertise. Our licensed locksmith company in Birmingham brings top-notch locksmithing service right to your doorstep. Our locksmiths are bonded and insured. We carry only the best locksmithing tools and have extensive years of experience in the trade of locksmithing. There's no lock mechanism that is too complex to solve. As a professional locksmith company, we can provide professional locksmith services wherever you need in Birmingham Alabama. We can reach your location in just a matter of minutes in a single phone call.
Residential Locksmiths in Birmingham Alabama for New Lock Installations
Recently shifted to a new location in Alabama? Don't like the traditional locks already installed at your premises? How about you call our residential locksmith service to provide you with a professional new lock installation. Our residential locksmiths are one of the best in town when it comes to installing new locks. We deal with some of the latest and trusted lock brands. If you don't want your home locks to be changed, we can also provide lock rekeying services. Our residential locksmith services include.
Upgrade Workplace Security with
our Commercial Locksmiths in Alabama
Tired of old traditional workplace security systems? Want an upgrade, then you have come to the right place. AFA Locksmith in Alabama has experienced commercial locksmiths who can upgrade your workplace security using the most modern commercial security solutions. Not only can we help you with upgrading your workplace security, we can also fix different locks, provide new lock installation, install keyless lock systems and modernize all the security features at your workplace.
Seeking for a reliable & professional commercial locksmith who can provide you with,
Automotive Locksmith in Birmingham for Car Lock Repairs & Installation
Is one of your car locks failing to open up? Are you struggling with an ignition lock problem? Is your trunk not opening? Or your transponder key has stopped functioning? Call our certified automotive locksmiths in Birmingham Alabama to help you install new car locks and repair old ones. Whether you have lost your car keys or need a duplicate one, our professional automobile locksmiths can provide you with fast and responsive auto-lock repair services. Need an automobile locksmith with a steady & skilled hand? How about you hire one of our professionals now. Our automotive locksmith provide,